Introducing the Lebanese Arabic Accelerator!


This course doesn't just dive into the grammar of the Lebanese Arabic Language.

The combination of all the modules that go into the basics, getting socially comfortable in conversation skills, reading and writing exercises, tests and best-selling books, you will be unstoppable!

By the end of this course, you will learn the basics of the Lebanese/Levantine Dialect, learn the internet language on how Arabs communicate on social media and focus more on the Levantine/Middle Eastern dialect than Fusha.

I even write Arabic in Latin letters so that you understand how to pronounce them correctly. Finally, a course that IS NOT about Fusha which is the traditional Arabic but the Spoken Lebanese Arabic Language.
Here's What You'll Get When You Sign Up Today:
As soon as you enroll, you will immediately have full access to my Lebanese Arabic Accelerator course.
Since the course is digital, this means you can learn at your own pace and re-watch any modules you like.
By the end of the course, you should have a proficient understanding and be able to communicate freely with Arabs.

Lifetime Access to the Course ($1,250 value)
You will have access to more than 50 detailed lectures of valuable video content, exercises, tests, etc.. Not to mention I'm constantly adding new material, which will be automatically added for you free of charge.
Weekly Live Interactive Conversational Sessions ($499 value)
Every week, we'll be having live conversational sessions with our handpicked Lebanese native speakers where the tutors send out a topic every week to discuss it in Lebanese Arabic, doing one-on-one practice sessions, and much more. With one focus in mind: perfecting your Lebanese Arabic skills.
Join Our Members-only Facebook Community ($199 value)
You will join our private Facebook group where all my Spoken Arabic students are always helping each other grow, learn and practice their skills together. Finding an Arabic practice buddy has never been easier. You'll see what I mean once you get inside. It's extremely valuable.
Free Copy of My Best-Selling Books on Amazon ($50 value)
Lebanese 101: The Easy Way to Learn Lebanese Arabic: The Ultimate Guide to Become a Lebanese is an all-time student favorite book. By the end of this book you will learn the basics of the Lebanese/Levantine Dialect, learn the internet language on how Arabs communicate on social media and focus more on the Levantine/Middle Eastern dialect than Fusha.
Lebanese Grammar: The Ultimate Guide to Become a Lebanese in the Past, Present and Future. In this book we focus more on the grammar and on the right tenses for you to use. At the end of the book you will find all the verb conjugations you need in order for you to master your Lebanese Arabic skills.
Your copies for free if you join today!
Now it's time for your bonuses!
In addition to the full lifetime course access, weekly live interactive conversational sessions, free copies of my best-selling books and joining our members-only Facebook community.. You will unlock these bonuses upon purchase of this limited special offer of my Lebanese Arabic Accelerator course.
Bonus 1: FREE Access to my new course: "Lebanese Tourism and Culture Mastery"
This one bonus alone pays for the whole Lebanese Arabic Accelerator course if you utilize it to your benefit.
Like I said, I'm going to provide you with EVERYTHING you absolutely need to learn Lebanese Arabic.
"But Ali, what if I want to visit Lebanon one day? What beaches to go to? What places should I avoid? How to spend my budget smartly?"
Say no more, because I already thought about everything for you. I will provide you with the most important secrets from a local on how to save thousands of dollars on groceries, where to obtain a secure transportation, what beaches you should most definitely avoid and much more!
Get to know the culture, get to behave like a local, without leaving your home country.
Click here for full course curriculum.
Bonus 2: On-Demand Q&A Sessions
Each student that enrolls into my course before the deadline, will be able to demand a Q&A session with me personally. Together with the other students that also have unanswered questions, we can schedule a live-streaming session during my office hours where I will be answering all of your questions to give you the push you need in your Lebanese Arabic journey.
In addition, if you want to know the meaning of a word in the middle of the night outside the office hours, you can write us at our 24/7 customer service through WhatsApp or Slack. Someone from my team (or me personally if I'm awake) will gladly answer it for you.
Once you enroll, you will have access to our exclusive WhatsApp number & Slack workspaces, which is a convenient line of communication to be used whenever you feel you're stuck.
Bonus 3: Arabic Cheat Sheet
I will provide you a one-page cheat sheet that will summarize the whole course. You can use it to refresh your memory on certain things you've learned and pull it out whenever you forget something important from the course. Of course, as the course is updated and new material is added, so is the cheat sheet.
100% Satisfaction Guarantee For 30-Days
Since I believe in this course so much and how it can help you develop your Arabic skills, I want to minimize all the risk for you.
Meaning, if you buy the course, go through it all, do the exercises and do not learn a single thing from it, I will refund your purchase 100% within the first 30-days.
So at this point, you literally have nothing to lose. You are protected by this guarantee. That's how much I believe in it.
Payment Gateways:
We offer you flexible payments through Credit Card (Implemented directly on checkout), bank transfer and crypto! If you would to enroll in the course through bank transfer or crypto, then make sure to email us at [email protected]
Thank you!
Your Instructor
My name is Ali Matar and I am an entrepreneur/teacher from Lebanon. I've started my YouTube journey few years back that currently has 37k+ subscribers and at least 4 million views. It was the best decision I made in my life, because it led me to find my passion in what I want to do in life: bring value and happiness to people.
As the journey continued, I got bombarded with e-mails and DM's from people asking me to help them learn Lebanese Arabic. Since I was already passionate about it, it became my life mission and my aim to teach people how to speak Arabic like local Arabs and not just read and/or learn ''Fusha'' which is not a spoken language. And that's where our real journey began.
Now I do this full-time and I love helping my students perfect the language.
Courses Included with Purchase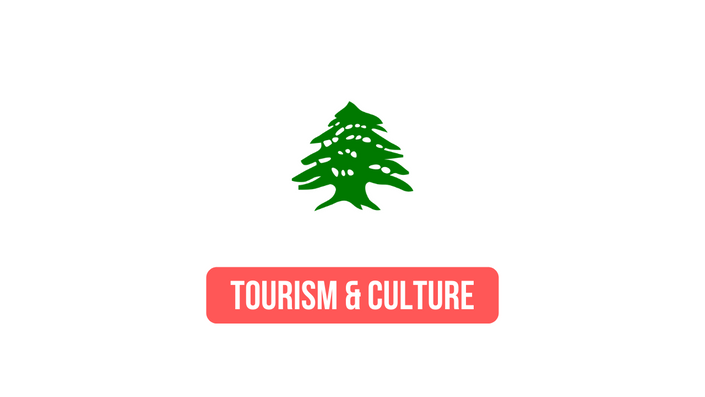 Lebanese Tourism and Culture Mastery Course
How to Become a Local
$149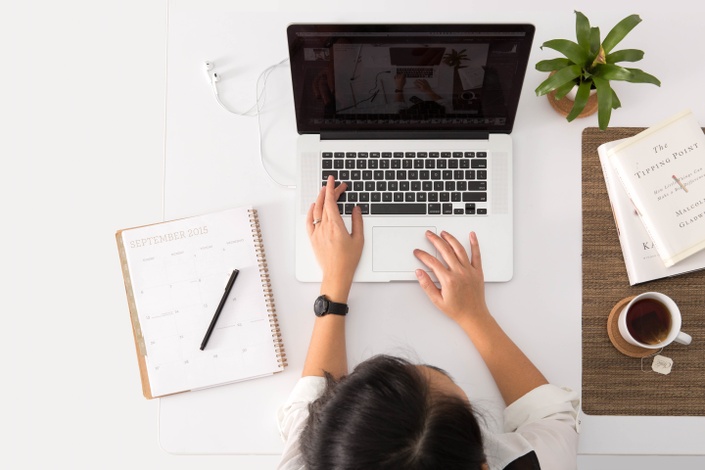 Weekly Interactive Live-Sessions - Hajar
Hello there! My Name is Hajar and I'm from Lebanon. I am here to help you learn the spoken Lebanese dialect, the grammar and the vocab.
Original Price: $149
Frequently Asked Questions
When does the course start and finish?
The course starts now and never ends! It is a completely self-paced online course - you decide when you start and when you finish.
How long do I have access to the course?
How does lifetime access sound? After enrolling, you have unlimited access to this course for as long as you like - across any and all devices you own.
What if I am unhappy with the course?
We would never want you to be unhappy! If you are unsatisfied with your purchase, contact us in the first 30 days and we will give you a full refund.
Will I be able to communicate freely in Arabic with this course?
From the first day? No. Along the way? Definitely. Learning a language needs consistency and persistence. That's why this course exists, to help you practice and achieve your desired result.
Do I need to have previous knowledge of Arabic to take on this course?
No. You can start from zero because you got to start somewhere. This course is beginner friendly for people who haven't spoken a word in Arabic in their life.
I already know Modern Standard Arabic. Is that good or bad?
Not bad at all. In fact, it might help you catch the language faster. Actually, knowing MSA gives you an unfair advantage over someone who never spoken Arabic before.
So, buying now will grand me access to all the content added in the future. What kind of content are they?
How does more lectures, podcasts narrating your favorite TV shows, short novels in Lebanese Arabic, webinars, more books and exercises sound like? The current version of the course is only in its infancy stage, thus the extremely low price. Buying now will grant you access to the more advanced course that will be sold for at least $1,500 in the future.
I'm travelling to another Arabic country. Will learning Lebanese help me understand the locals?
Well there's no doubt that every dialect is different, but Lebanese is the most understood dialect across the Arab world. So if you know Lebanese Arabic, rest assured, you'll be understood almost everywhere.
Can I learn from anywhere?
Yes. You can watch the lectures or join the live calls while you are above the Atlantic Ocean headed to see the statue of Liberty or on a train to see Checkpoint Charlie in Berlin (Assuming you have internet access of course).
I am already above intermediate level in Lebanese Arabic. Is this course too basic for my needs?
The course of course begins on a basic level, it progresses in difficulty as we move through the modules and keeps on building up to become intermediate then advanced with all the bonuses and future added content. So if you already know the basics, this course will only improve your skills to the next level.
Can I pay for the course in installments?
Yes. We have different payment plans for the full course bundle. You can choose any plan you want on the checkout page.
Payment Gateways:
We offer you flexible payments through Credit Card (Implemented directly on checkout), bank transfer and crypto! If you would to enroll in the course through bank transfer or crypto, then make sure to email us at [email protected]
Thank you!